This post was sponsored by Lowe's as part of an Influencer Activation for Influence Central and all opinions expressed in my post are my own.
Halloween is such a fun holiday to decorate for!
You can imagine how excited my husband and I were to decorate a porch for Halloween (my hubby really loves Halloween) this year! We were able to get pretty creative thanks to Halloween Decor from Lowe's, our front porch has a fun, spooky look with lots of light and lots of inspiration! They have the perfect decorations to help your home's spooky spirit this Halloween.
(Click the tags on the image for more details on specific products.
Before we started decorating, we headed to Lowe's for everything we needed. I love that we have a Lowes close to us because they have so many wonderful things when we need to get items for our home improvement and they have a wonderful holiday selection!
There was so much to choose from but we decided we really wanted to decorate for the night! Our Halloween Trick or Treat times are in the evening and we thought it would be fun to have our porch decked out in lights!
Our porch is the best lit up house on the street and we are loving the look! We always love using lights for the holiday times. There is just something special how the lights have a homy look and give our home a festive feel. Not only did we add lights outside but inside too around the entryway and our kids are loving it!
We love the Holiday Living 100-Count 20.6-Ft Constant Purple and Orange. We were able to put around the posts of the porch and around the windows. We even added some inside.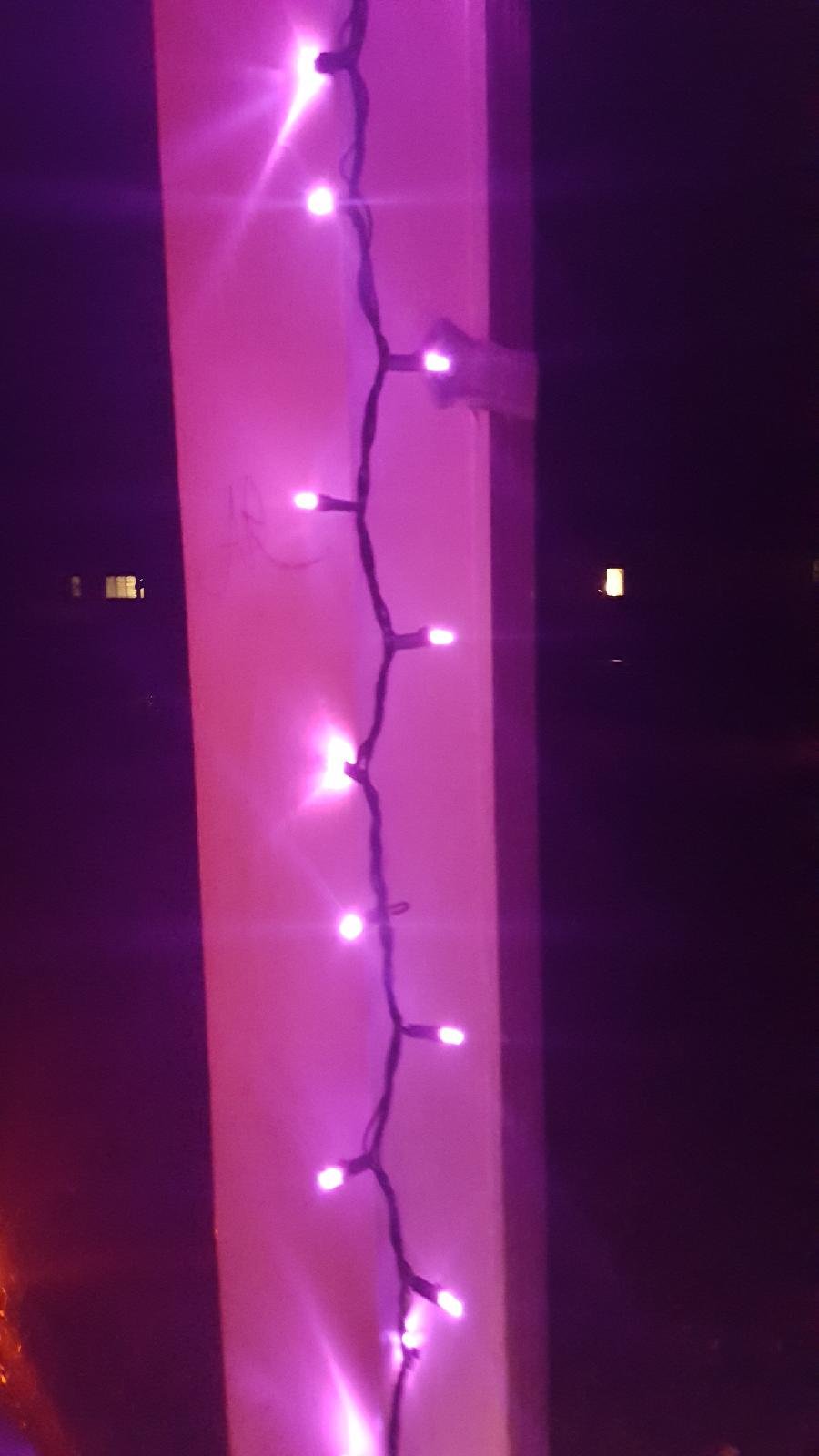 My husband added lights to give it a perfect glow at night and it turned out beautiful!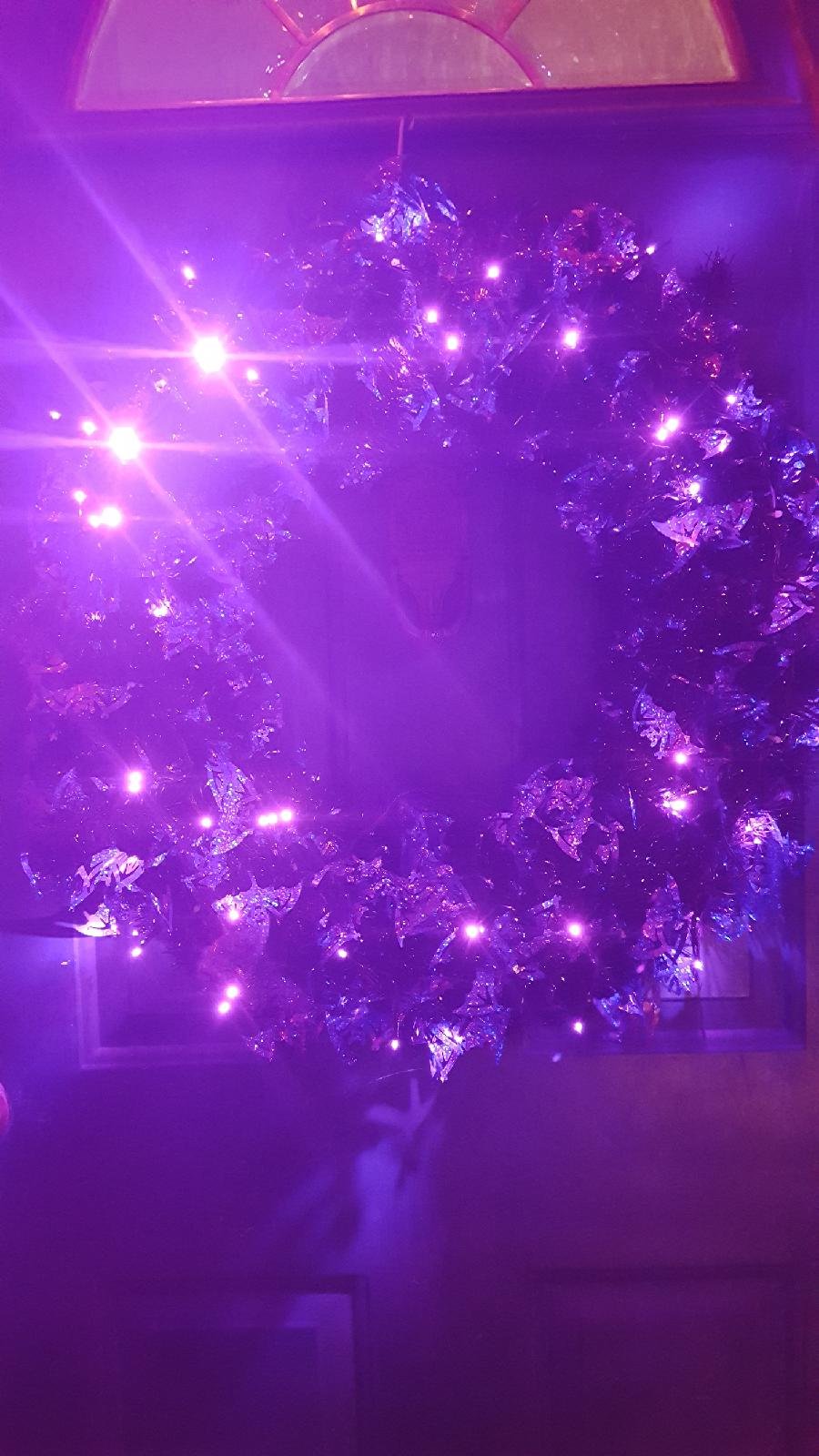 We had to have pumpkins with our look because I just love pumpkins but we didn't want the traditional fall look with them but more of a Halloween look so we opted for the Garden Treasures Jack-O-Lantern and the Holiday Living Pre-Lit Pumpkin Sculpture with Constant MulitColor Incandescent Lights!  It is absolutely gorgeous.  Everyone loves it!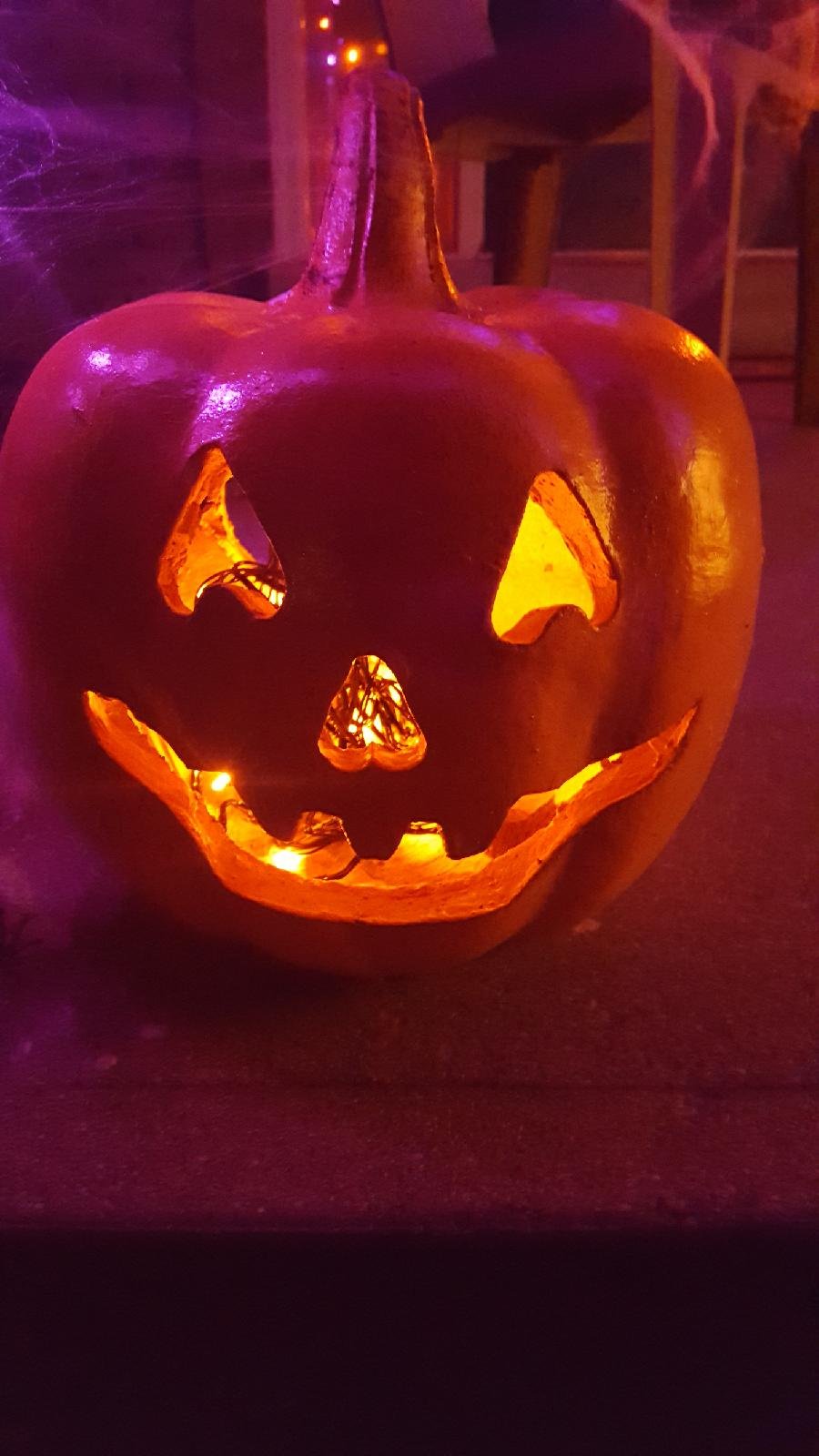 You can see how the pumpkin has a witches hat!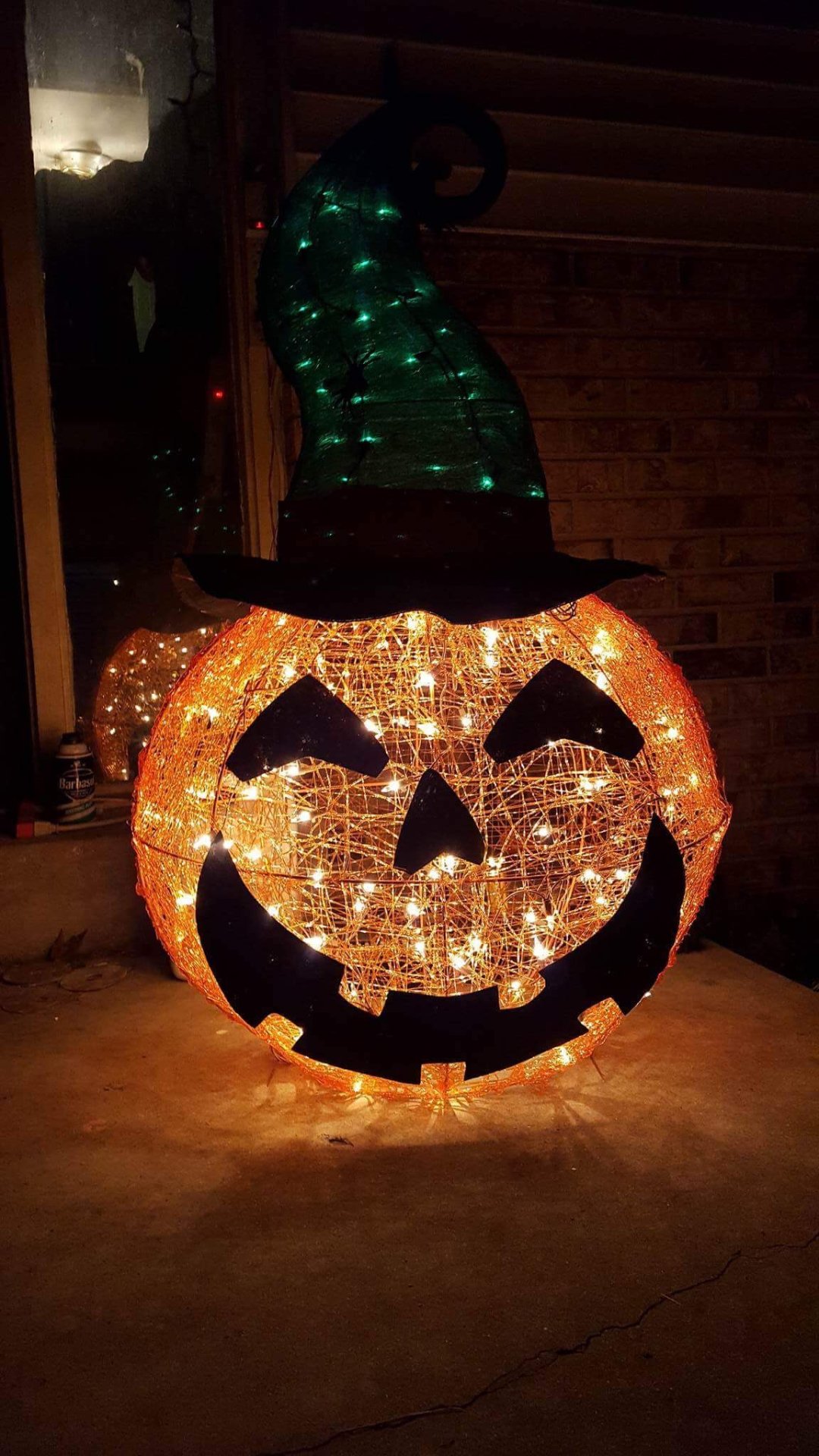 We then added cobwebs all over the porch to complete our spooky look! We have the Holiday Living Spider Web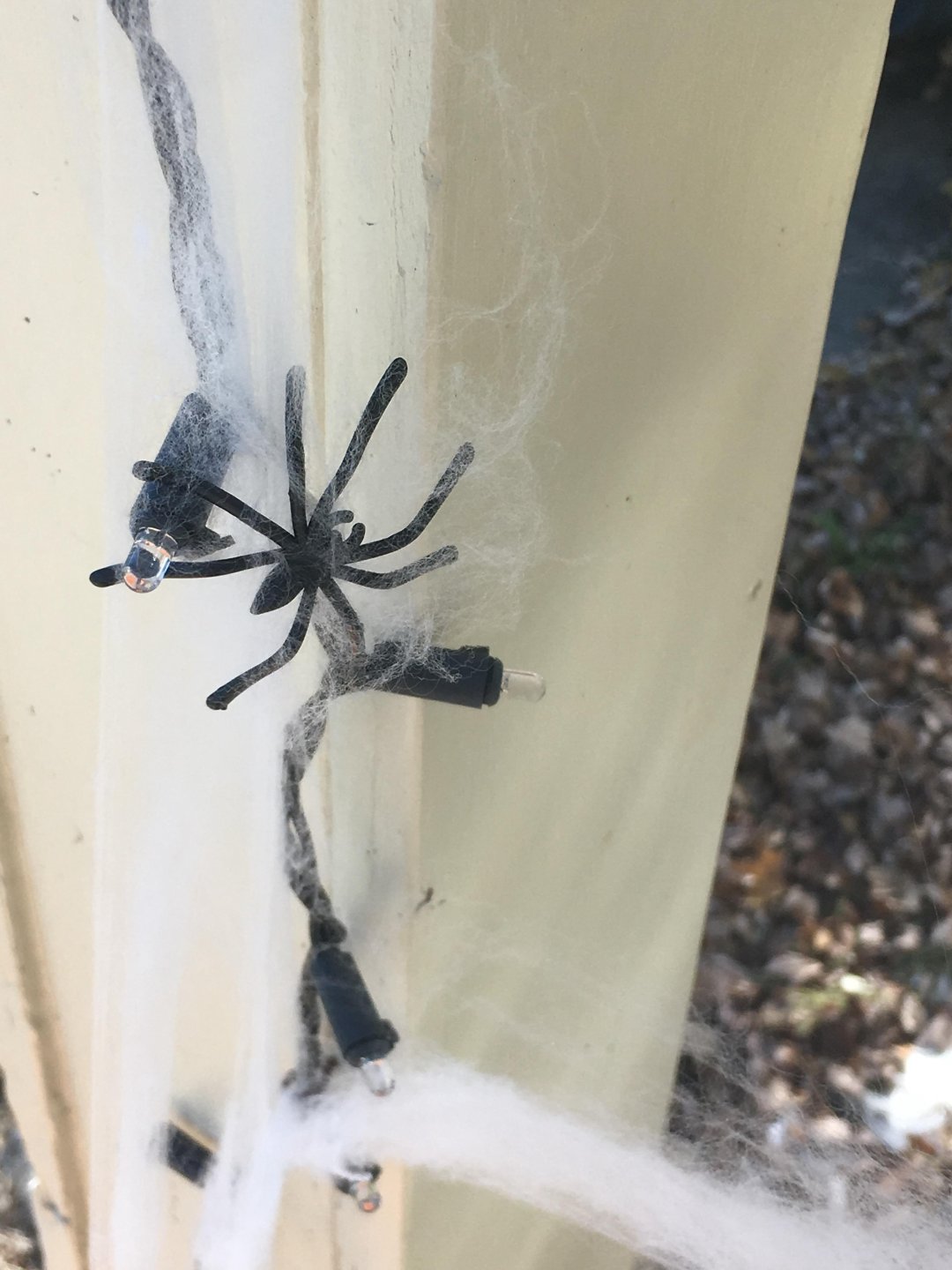 We also have a Halloween Welcome Mat that will welcome all of our scary friends:)
Check out our fun video!