Tales of the Kingdom, Tales of the Resistance, Tales of the Restoration SET of 3 is a wonderful set of books that will keep your whole family captivated.   A classic collection of 36 beloved tales by David and Karen Mains that use allegory to reveal truths about the Kingdom of God.  I have a friend that was reading this to her children and she called me to tell me how much they touched her.  God used these books to address raw hurtful things that had happened in her past.  She said as she was reading them to her children she just started bawling-and when she called to tell me the story the tears came again-she could barely get her story out.  I KNEW then that these books were annointed and had to be in my character building library.    All you have to do is read the Amazon reviews to know how good these books are.  Some are saying they are the greatest children's books of all times.   VERY GOOD ones at the least!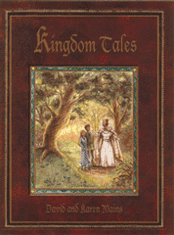 The downside of this series is they are not easy to get, especially cheap but I do know of a couple of options.  You can order them through Amazon-they are not sold new but you can buy them from other sellers but they are pricey.  You can order each book separate from Lamplighter  for 30.00 each or if you are in their club they do come with it.  The last option I will tell you about is My Fathers World (the hs curriculum we use)  offers this book which they have put together themselves in a soft paper back .  IT is just called Kingdom Tales. They combined all three books into this and actually it has turned out beautifully.   They even include discussion questions. The book with all three books in it goes for 29.95.
Make sure you  Subscribe so you don't miss a single post!
Mini Planner
Subscribe (free!) to get access to my resource library with all my printables, and freebies!